My ideas folder has gotten little use of late.
I decided, due to lack of posting frequently in recent months, that it was time to do something about that. Something small, something simple, but something to make myself happy.
Firstly, I love fabric. I ADORE fabric. I buy fabric because I love the patterns on it, I think it's beautiful, and I even EVENTUALLY make stuff with it lol.
In all of my perusing, I have fallen in love with so many of the patterns you can find at
Moda Fabrics
.
There is a design tip I have read many times that if you can't find a suitable piece of art to set up a room or tie a room together, you can always frame pieces of a fabric that match your theme or that you just love instead of a piece of artwork.
I adore a set from the Moda Archive called
Central Park by Kate Spain
. It's whimsical, sweet and charming. The patterns can be used from the nursery to teenage, depending on the print. The colors are cute and there are neutral as well as feminine.
So, using one of the lovely new small meshes by Bau at
b5studio
in his Ephemera set under the heading
"Is a pie chart art?"
I have framed some swatches of Central Park for my own, and maybe your pleasure.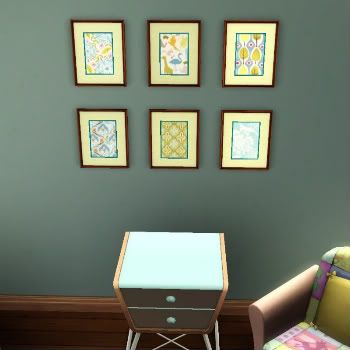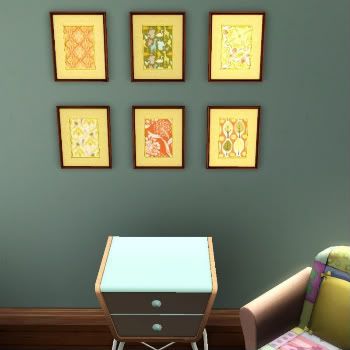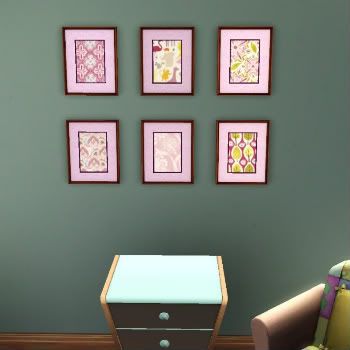 Download
In both file formats. Standard TOU applies.
There are at least 18 variations included, there are probably a few others, but since they're color variations on the same themes, they started running together. Surprises can be good, though.